Thinking of moving to Xero?
Cloud Based accounting systems are very cheap when compared to most other software for accounting.
With most accounting packages you have to purchase the software for many hundreds of dollars and then come the financial year end they charge you almost as much again to update the package to get the newest tax tables and any other modifications that they may have made to the product.
Most bookkeepers charge an hourly rate but I find my clients are much happier paying a very reasonable months charge. Once you are set up in Xero your ongoing costs are very low, and these costs INCLUDE the monthly subscription fee! Of course I can also negotiate an hourly rate if that suits you better.
Xero is the ideal Accounting System to streamline your small business. It's flexible, intuitive, and automates mundane repetitive tasks, reducing data entry, freeing up your time. In fact when I swapped from my old system to Xero I cut back my time spent bookkeeping by about 75%!
With Xero you can spend your valuable time earning money rather than tracking it.
If you are new to Xero and don't have an existing bookkeeping system in place we have a wonderful package that covers all your needs than the New Business Package meets your needs whereas for existing business' wanting to swap over to the cloud than the Existing Business Package meets all your needs.
Set Up
Once you are up and running with your new Accounting System you have the choice to do your own bookkeeping or for a very reasonable cost have it done for you on a daily basis.
Our DIY Packages are great value and a cost saving on going through Xero yourself as we can utilize a practice discount that we pass straight onto you.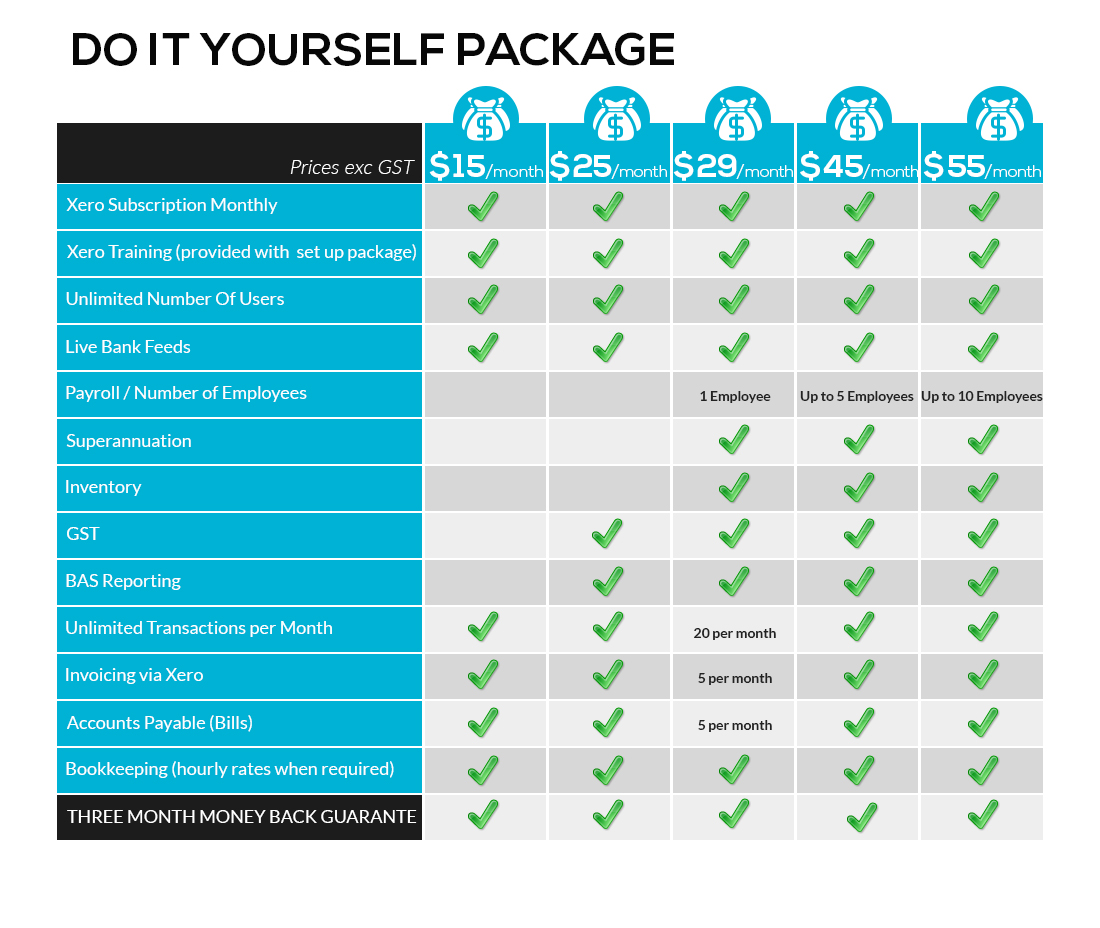 Or if you want to save yourself a lot of time at a very reasonable cost you can access our managed options so that your bookkeeping never falls behind: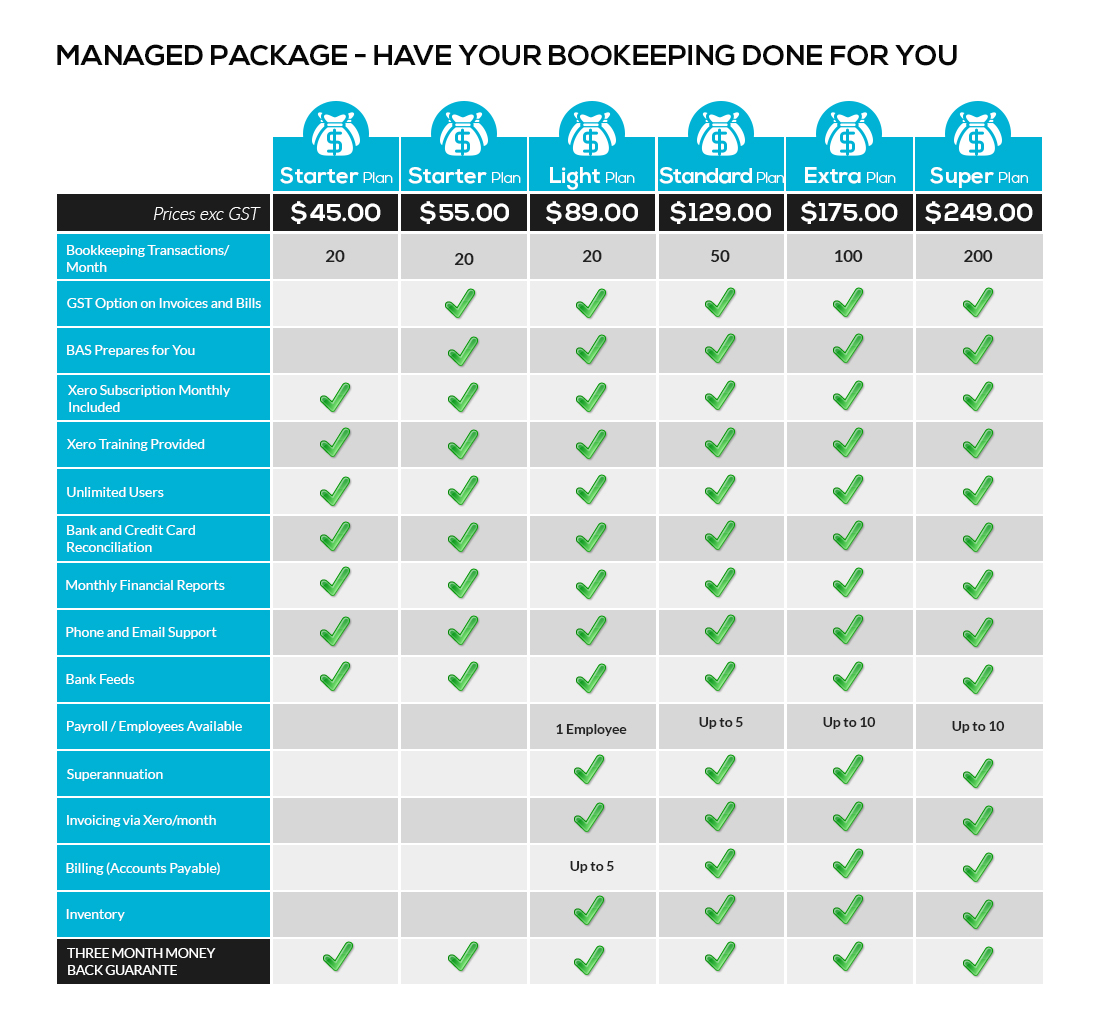 These options cover most things but if at times you need some extra assistance my rates are $40/hour for cloud support and $45/hour for in house support.