Why switch to Xero?
Apart from saving you time and money…..

how about SIX months FREE to try it out?

Its accessible anywhere and anytime.  
Check you bank balances as you have a coffee or send out invoices from your phone as you complete a job.  Access your accounts from your PC, Mac, phone or tablet anywhere and anytime. Xero is stored in the cloud so as long as you have Internet.
 Get paid faster with online invoicing.   
Xero lets you create invoices from any device at anytime and lets you know when the invoice has been opened. Chasing debts is just as easy.
 Run your business on the go.
You can use the mobile app to send invoices, receive bills and check your bank balances and invoices outstanding plus a multitude of other great app features.
 Easy bank reconciliations  
Xero imports your bank transaction into your accounting system overnight and then codes them accordingly and just waits for you to hit the OK button.
WANT TO SAVE EVEN MORE TIME?
DO YOU WANT TO AVOID BOOKKEEPING?
Accounting In Your Sleep will set the whole thing up for you and manage it as well!
Prices per month start at $45!
Why would you do it yourself for that cost………AND………that INCLUDES the subscription to Xero.
WANT TO KNOW MORE?
Enter your details and we will send you back some helpful information!
Some of the key features that Xero offers over other small business accounting packages are:
 Online Invoicing
Improve cashflow and get paid quickly and easily when you send online invoices. You'll have better connection with your customers – and you know when they've opened their invoice.
 Automatic Bank Reconciliations
Reconcile transactions from your bank, Paypal or credit card accounts in just one click. Get support from over 160 foreign currencies. All your data is imported every night so its always accurate and there is no more painstaking inputting transactions. Plus, you know what has gone in at all times.
 Go Mobile
Use Xero Touch to manage your business while you are on the move. Reconcile, send invoices and make expense claims anywhere and anytime.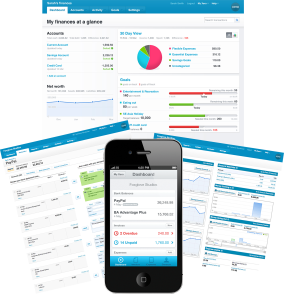 Pay Your Employees
Pay your employees, get full leave management and manage your super on line. Plus an employee portal so that they can fill out there time sheets, receive payslips and access past payslips without having take up your valuable time.
 Connect to 300+ Third Party Apps
Advanced Inventory, Timekeeping, Invoices, Expenses, Websites and a many different payment options all integrate with Xero.
 Easy Quotes
Do your quotes, send them all to clients, mark them as accepted and then change them to an Invoice when the job is done. And you can do it from your phone whilst on the job if you want.
 Create Purchase Orders
Create and send purchase orders to suppliers and then copy to bills for payment.
 Claim Expenses
Sick of loosing those pesky cash receipts. And employees can upload their own for your approval on line. Then just save them and they go straight to your general ledger.
 Pay Bills
Manage your bills by scheduling payments, paying from your program and either individually or in batches.
 Unlimited Users- For Free
No more paying extra fees to let other people have access. Xero lets you give access to staff and you set the access levels yourself. Got a problem, your bookkeeper and/or accountant has their own log in and assist you in real time. No more sharing downloaded files.
 Easy Multi-Currency Accounting
Enter invoices, reconcile accounts and get paid in nay combination of different currencies. Exchange rates for over 160 currencies are updated hourly from XE.com. Gains and losses are reported in real time and reports can be done in any currency.
Want some more information?
 Click on the link below and we will send you all the good news!
Still want to know more?
Click on video and see a brief demonstration of how it works.
Need more information?
Call me on 0417 621 291 and I can come show you how it will work for you .
Or email me at info@accountinginyoursleep.com and I will contact you to answer your questions.